Innovation, meet supercomputer!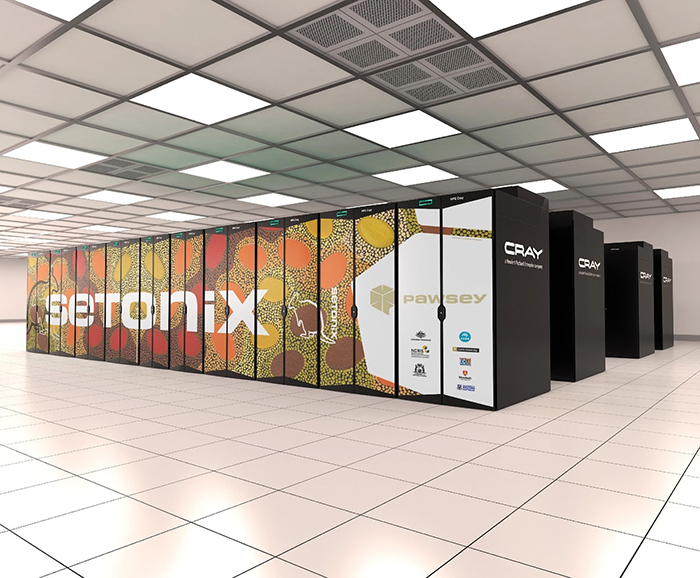 The Pawsey Supercomputer Research Centre hosted the Innovation and Development Hub and delegates from across NMHS directorates and QEII based PathWest staff last Monday 28 November.
As one of the largest, greenest and most powerful supercomputers in the southern hemisphere, Pawsey's staff were able to provide delegates with a range of information on Pawsey's supercomputing and data storage capabilities and discuss how these could be utilised to progress innovation, health research and health data science.
NMHS delegates saw the impressive and newly installed Setonix supercomputer system, named after WA's very own Quokka, and discussed the broad range of work being developed by Pawsey along with the range of opportunities that supercomputing can offer.
Joint funded by the federal and state governments to support research, Pawsey is accessed through a merit-based application system. As a WA government service provider, NMHS is considered a partner organisation and access to Pawsey's facilities and services are free.
The topic of information security was of critical interest and further discussions between Pawsey and NMHS are underway to develop agreements and processes to enable access and optimisation of Pawsey's facilities for NMHS projects.
If you'd like to learn more or have an interest in accessing Pawsey for research or a health data project you can email the Pawsey helpdesk for general enquiries at help@pawsey.org.au, or email sarah.beecroft@pawsey.org.au if you want to collaborate.
Visit the following links for more information