Kambarang season is here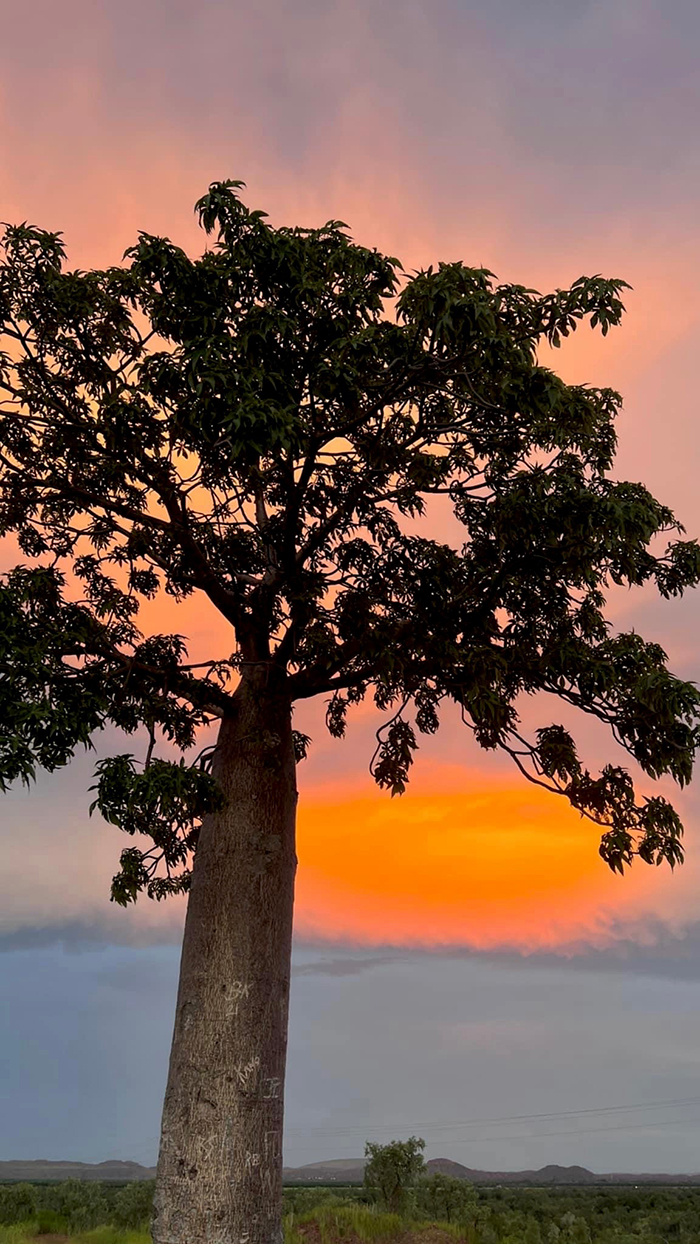 The earthly surface of the Noongar region is now fully alive and dense with the pageant of Kambarang flowers reflecting the starlit evenings of the dazzling galaxy above. Warm bright days and intense jewel-toned sunsets of ruby, sapphire and citrine lure us outside like siren songs and gently lift our chins to kiss the sun.
Running from October to November, Kambarang is the season of transformation, birth and wildflowers symbolised by the colour yellow for the radiance of the sun and the hot weather to come. A full palette of colour is on display but yellow is the hero with delicate golden wattle (acacia), timid ochre orchids and kangaroo paws, and lofty banksias standing haughtily against a back drop of balga trees which continue to bloom (especially if they met with last year's fire).
But the most grandiose flora emerging is the moojar, or Australian Christmas Tree (Nuytsia floribunda), it's fiery amber flowers announcing that hot days and festivity are on their way.
While kamikaze-ing koolbardi (magpies) are all-stations go, diving from the heavens at missile speed to ward off trespassers in their nesting territory, on the ground snakes are furtively slinking out from hibernation, revived and hungry, to reenergise in the sun to fuel their hunting. Baby birds are wildly chirping to be fed and their parents become particularly vocal bringing a cacophony of song at sunset and feasting on ripening quangdong and berries.
At this time of year, traditionally Noongar people move from inland where they have been sheltering from cold ocean winds during the makuru months, to the coast to catch Kooyal (frogs), yaarkin (tortoises) and gilgie (freshwater crayfish) in the wetlands and swamps. It is an especially good time for bush tucker, notably the hardy riverside succulent 'milyu', also known as 'samphire' and 'sea asparagus (external site)' and the citrusy kurip berry. Fleshy, crunchy and green, milyu is good for replenishing salts lost through sweating on a hot day and fabulous added to a wok of fresh fish or mussels, while kurip berry packs a zesty punch.
Enjoy this thawing time, the most favoured season of the year.