A wedding in the Rose Garden at Charlie's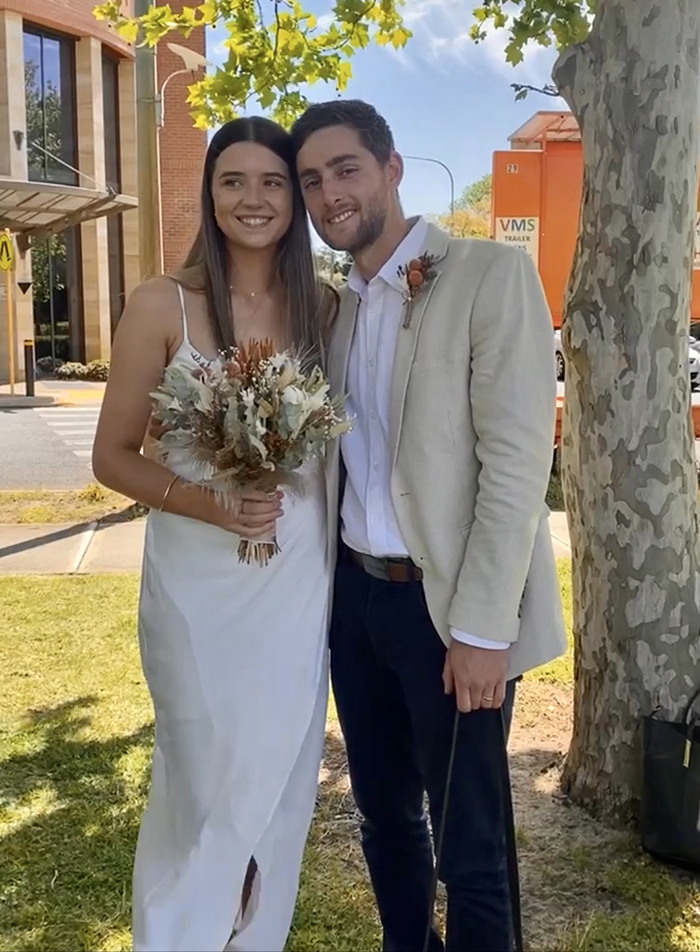 Almost a week has passed since its glorious happening but this gorgeous story is still giving us life.
David and Emma had planned their wedding for 5 November at a coastal location but David's dad became unwell and was admitted to Sir Charles Gairdner's Intensive Care Unit a few weeks ago. With the possibility that he may not be able to attend the November celebrations, David and Emma decided to make it official a bit sooner and marry in the Rose Garden at Charlie's so David's dad could be there.
But this was no small feat. Six of our devoted and empathetic nurses prepared David's dad for the occasion, getting him dressed in a shirt and tie and preparing him to be safe and comfortable for the ceremony. Bringing with him the myriad of equipment that was supporting him, they wheeled him amongst the roses and cared for him so he could lap up the wonder of this moment with his family by his side.
David and Emma kindly allowed us to capture this occasion of romance, humanity and love. Needless to say, not a dry eye in the garden.
Thank you to everyone involved for affirming that good news still surrounds us.
Watch the full video on our Instagram page (external site).