Celebrating our dedicated staff!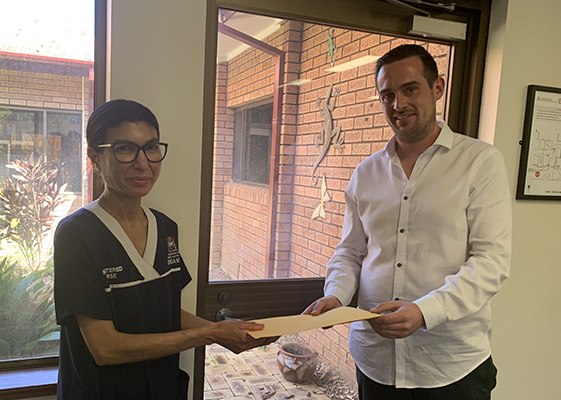 Congratulations to Sobira Abdul Hadee, RN at Osborne Park Hospital Older Adult Mental Health Services, who has been awarded the MHPHDS Employee of the Quarter.
Sobira was recognised by her colleagues for her commitment to NMHS values by displaying a consistently high standard of nursing care which is truly patient centered. Furthermore, her "can do" attitude ;motivates the team she works with and her professionalism serves as an example for her colleagues.
Sobira was presented with a certificate and prizes from our sponsors. Congratulations to Sobira!
A special thanks to our generous sponsors: HESTA, Paywise, Smartsalary and Aware Super.
If you've had a great experience with one of our staff members why not put them forward for an award? Next time you are onsite ask how you can submit a nomination.