Praise for OPH Physiotherapist Anita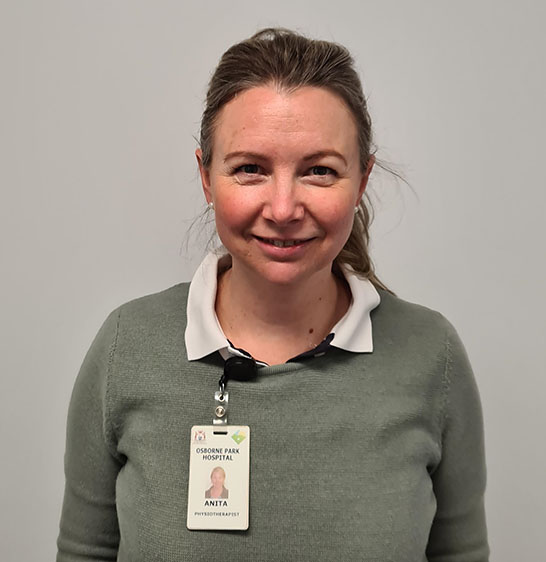 We love hearing about our amazing staff and sharing the positive experiences of our patients.
Last week an Osborne Park Hospital (OPH) rehabilitation outpatient shared their lovely experience in relation to the care they received from Anita Rattray one of our OPH Senior Physiotherapists…
"I am writing this to give some positive feedback on the whole staff at Osborne Park Hospital but especially one physiotherapist Anita whom I've been seeing for the last month. I felt Anita has a great way of balancing professionalism, care and friendliness which makes rehabilitation enjoyable. We get a lot done and I am progressing well, all while having a positive experience. I don't normally write feedback but in this case, I feel Anita needs commendation on her excellent skills and bedside manner."
Wonderful work Anita and the entire OPH team. Thank you for your wonderful work, expertise and professionalism in providing exceptional patient care.
View our response to this patient on the Care Opinion site (external site).