Celebrating our dedicated staff!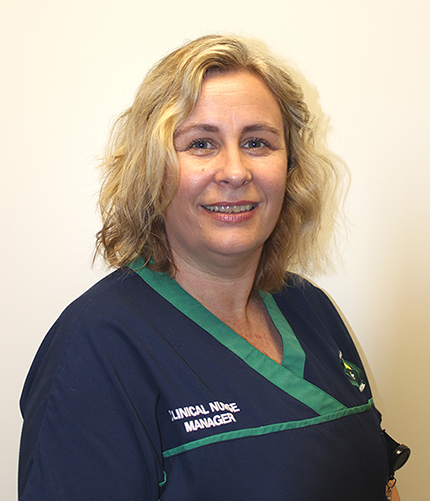 Our SCGOPHCG Employee of the Month Award winner for May is Jeanine Alford Clinical Nurse Manager for Ward 4 at Osborne Park Hospital (OPH).
Jeanine was nominated by Sharon Burke, Acting Coordinator of Nursing who said Jeanine is an excellent advocate for her patients and her staff.
"Jeanine manages Ward 4 Younger Adult Rehab at OPH, a very complex and challenging patient cohort, and has been pivotal in the improvements in patient flow between Sir Charles Gairdner Hospital and OPH," said Sharon.
"Traditionally there have been a number of barriers for larger patients, aggressive patients and complex patients being admitted to OPH. Jeanine has been incredibly pro-active in breaking through these barriers and displaying a can-do attitude in order to ensure these patients receive the most appropriate care in the most appropriate setting.
By having the patient's best interest always as the basis for what she does, Jeanine has been an exceptional role model to her staff and has been able to lead them through initial fears related to looking after these patients."
Jeanine recently coordinated the roll out of the 'What Matters to You' program at OPH - a program she wholeheartedly believes in and this has resulted in its successful implementation.
Congratulations Jeanine, you consistently demonstrate care and respect to everyone and are a wonderful mentor to new managers and clinical staff.
Jeanine and her colleagues will be invited to a catered afternoon tea where she will be presented with a $150 gift voucher from sponsors.
A special thanks to our generous sponsors: HESTA, Paywise, Smartsalary and StatePlus.
If you've had a great experience with one of our staff members why not put them forward for an award? Next time you are onsite ask how you can submit a nomination.