Improving outcomes for Parkinson's patients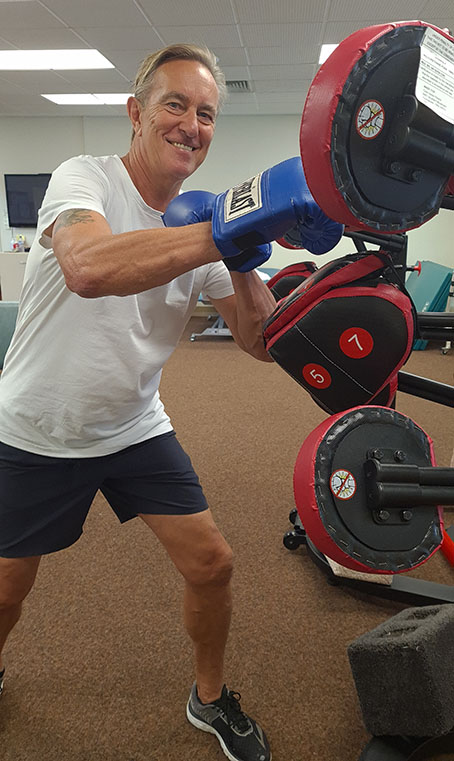 World Parkinson's Day is 11 April and we are highlighting the work of our OPH Parkinson's Clinic Physiotherapy team which has recently introduced additional exercise classes to promote and facilitate neuroplasticity in patients living with early stage Parkinson's.
These high-level classes incorporate a multimodal approach in the delivery of exercise interventions which have been shown to be effective in the treatment of Parkinson's. They include Lee Silverman Voice Treatment (LSVT BIG), yoga, high cadence cycling and non-contact boxing.
A/Senior Physiotherapist Parkinson's Clinic OPH Anita Rattray said they have also recently trained some therapists in the principles of PD Warrior to further entice and challenge their patients.
"We aim to drive neural plastic changes in motor symptoms often experienced by people with Parkinson's. These may include difficulties with gait disturbances, balance, rigidity and exercise endurance," said Anita.
The classes further promote the importance of early engagement in regular physical activity in people with Parkinson's whilst exposing them to Parkinson's-specific evidenced based, best practice interventions.
Patients have commented that they enjoy the comradeship during classes which have helped with their movement and balance.
Photos below show two patients challenging themselves during exercise classes led by the OPH Parkinson's Clinic Physiotherapy team.