Current recruitment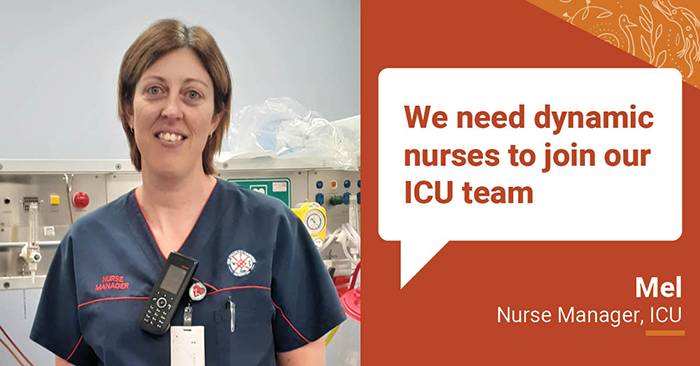 Complex and challenging, Intensive Care (ICU) or critical care nursing requires an advanced technical skill set, a calm manner, and a positive life philosophy. Our ICU department here is expanding and looking for new team members. We want those who want to learn, are dynamic and looking for the next challenge in their career.
Join us!
Mel, Nurse Manager – ICU
If you are interested in joining the Charlie's ICU team, apply to the RN Pool. Anyone interested in joining ICU just needs to select ICU as their first preference.
Please visit: Registered Nurse vacancy advertisement (external site)