New pain management clinic at OPH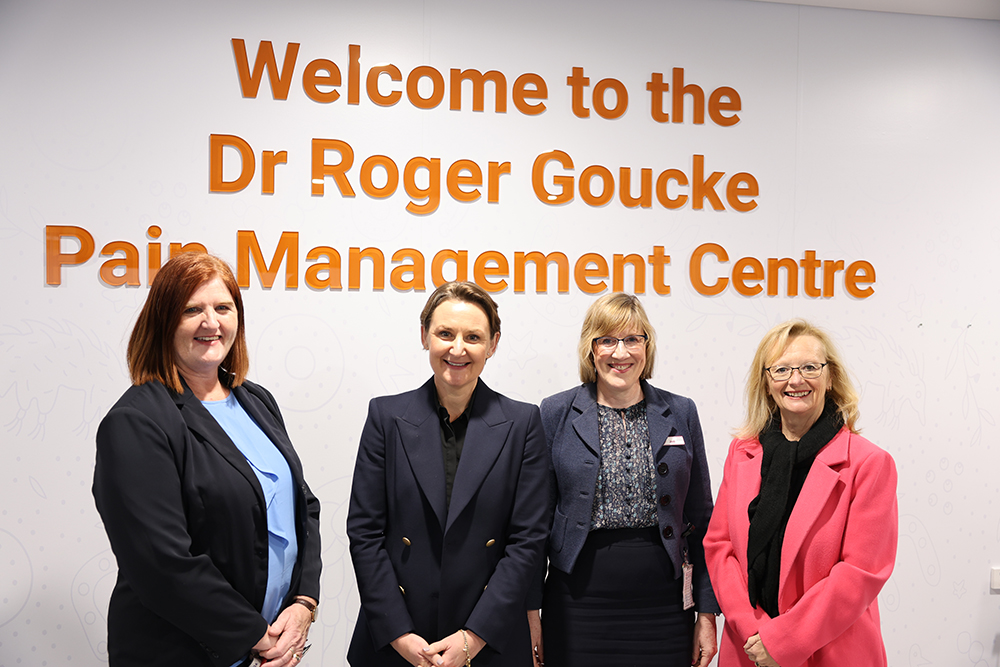 Eithne Molloy, Hon Amber-Jade Sanderson, Dr Jodi Graham and Dr Shirley Bowen
The Hon Amber-Jade Sanderson, Minister for Health; Mental Health, officially opened the Pain Management Clinic at Osborne Park Hospital on Tuesday 25 July.
The clinic follows a multidisciplinary approach to the treatment of persistent or chronic pain, comprising inpatient and outpatient services across medical, nursing, physiotherapy, occupational therapy, clinical psychology, psychiatry and addiction medicine clinical streams.
The service is expected to treat about 5,000 patients each year and will include pain education and group rehabilitation programs.
Previously based at Sir Charles Gairdner Hospital, the new premises allows the clinic to expand its services.
The Clinic is also a Level 1 Accredited training unit and forms part of the Statewide Pain Training Program. It is currently the only public unit in Western Australia that provides advanced training in complex Interventional Pain Procedures.
The clinic has been named after Dr Roger Goucke, who served as the Head of Department of Pain Management at Sir Charles Gairdner Hospital for more than 25 years. The new premises carries his name to honour his many years of dedication to the countless number of patients and clinicians that he has helped.
Congratulations to all involved in the opening.