Kick-start your nursing or midwifery career with GradConnect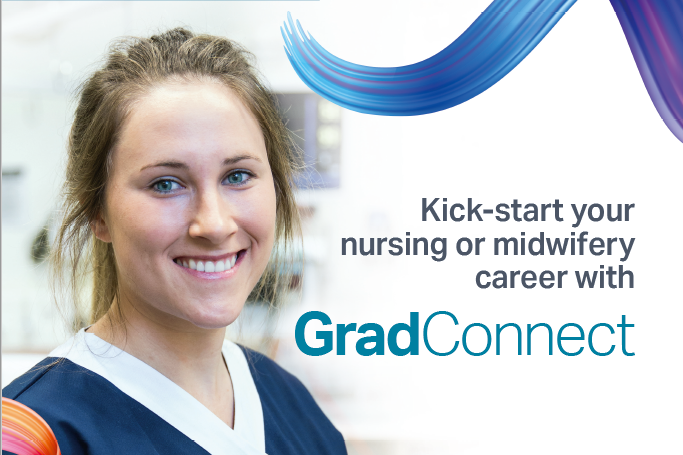 Kick-start your nursing or midwifery career with GradConnect
We're calling on newly qualified enrolled nurses, registered nurses and midwives to apply for GradConnect employment opportunities in our hospital and health care services.
Online applications will be open from Friday 30 June 9:00am - Monday 17 July 2023 1:00pm. Late applications cannot be accepted.
The Department of Health coordinates the GradConnect process, a centralised recruitment application process for newly qualified nurses and midwives.
Recent graduates and students of nursing or midwifery studies can apply for graduate positions that enables their transition into the workforce in our supportive environment through this process.
Applications from Aboriginal graduates are encouraged.
We provide opportunities for participants to join our transition to practice programs and work in a variety of clinical settings while consolidating theory and developing clinical skills and judgement.
As part of a commitment to attract and retain newly qualified registered nurses and midwives to work in regional WA, the State Government is offering support with Higher Education Contribution Scheme (HECS) loans. Graduate registered nurses and midwives who undertake employment in regional WA, commencing after 1 July 2023, may be eligible for this support.
For more information such as eligibility criteria or to apply, visit the GradConnect website (external site).