NMHS Junior Medical Officer Manifesto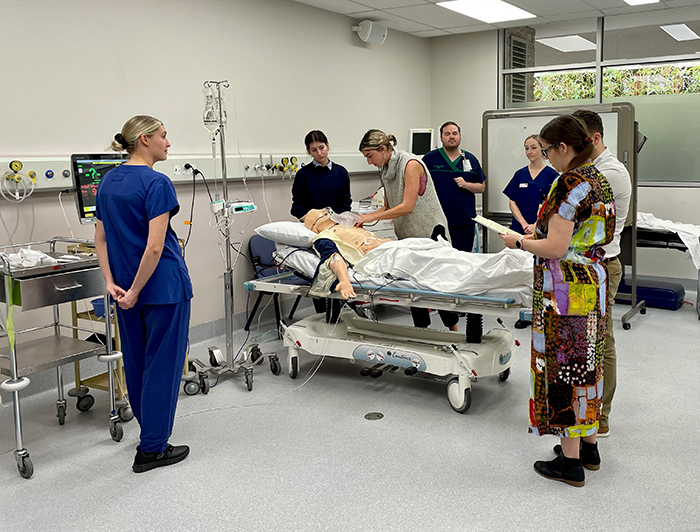 The NMHS is wholeheartedly committed to leading the way as the employer of choice and ensuring that all Junior Medical Officers (JMO) are valued as integral members of the NMHS family.
The NMHS JMO Manifesto has been developed in collaboration with our Junior Doctors and Doctors in training, Charlies RMO Society, Senior Clinicians and the Australian Medical Association (AMA). The commitments are outlined as follows:
1. Part time roles and flexible working arrangements
There will be 35 new part-time opportunities created across NMHS, encompassing job-share and ward-based arrangements. An expression of interest has been sent out for these positions across multiple departments within NMHS.
2. Overtime
Commencing in January 2023, the SCGOPHCG will be trialling a new process where overtime will be managed by Medical Workforce and approved by the office of the Department of Clinical Services (DCS). The relevant forms will be available online and will facilitate easier sign off.
3. Leave application and Medical Workforce optimisation
With an influx of doctors joining us in January 2023, the Medical Workforce team will assist doctors with booking any outstanding leave.
Strategies are also in development to highlight areas of peak leave activity. This will ensure transparency of staff leave at any given time.
The DCS and Medical Workforce will work together to ensure an improved application process, including quicker responses to leave requests (within two weeks).
Commencing in January 2023, a Medical Workforce on-call model will be instigated to service the after-hours period. The aim of this is to resolve any operational challenges relating to sick calls or on-call key staff absences.
4. Research
NMHS is also dedicated to academic excellence. NHMS Director of Research, Dr Aron Chakera has been collaborating with UWA, Notre Dame and Curtin to support research and academic (Masters and/or PhD) opportunities (including for DiTs).
More information about these exciting opportunities will be provided in due course.
5. Below-the-line behaviour reporting pathway
SCGOPHCG is designing a new process that includes peer-supports. DCS will work with staff and the RMO Society to implement a system where JMOs feel comfortable and safe using this pathway.
To all Medical Staff: a sincere thank you for the integral role you play in providing care of the highest quality to our patients and leading the way with JMOs and DiTs. Your dedication and hard work is valued and appreciated.