Meet IR consultant Dylan and his assistance dog Beau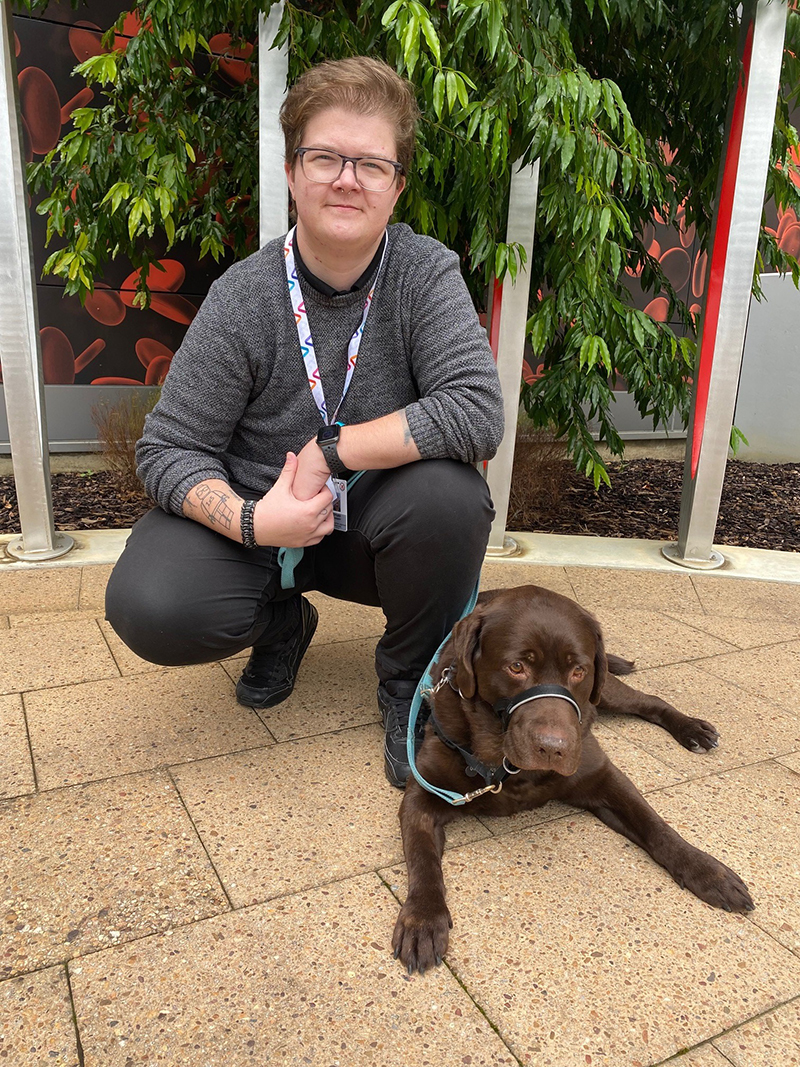 Dylan and his assistance dog Beau
NMHS has recently launched a Workforce Diversity and Inclusion Strategy to attract and retain a workforce as diverse as the community we support.
This September we are celebrating National Service Dog Month by highlighting Industrial Relations consultant Dylan, who was appropriately matched with Beau soon after joining NMHS.
Dylan took the opportunity to talk to his employer about the possibility of bringing an assistance dog to work.
"It was a scary thing to raise initially," he said.
"I mean it's a health service so part of me hoped they would understand but I knew that being a hospital site it might also make it difficult."
"My manager was great and went about finding out all the information we could.
"It took about eight weeks for us to get organised because we had to engage and educate the whole team, but they've all been really great."
Beau started work with Dylan this week and already his presence has impacted on Dylan's' confidence in the workplace.
"Having Beau with me at work makes me much less anxious about my health during work hours," he said.
"I feel more confident knowing that Beau can sense my health status before I even know myself, so it really helps me."
Asked if he was concerned about what people would think with him having Beau at work Dylan said: "I think people often surprise you, most people have the best of intentions so I think my advice is to just believe that."
"So far this week people walk past us and say: "morning Beau."
Recognising diversity events such as National Service Dog Month (external site) helps educate and celebrate all the different cultural and social backgrounds of the 12,000+ employees who make up NMHS.