Hear from our Board Chair Professor David Forbes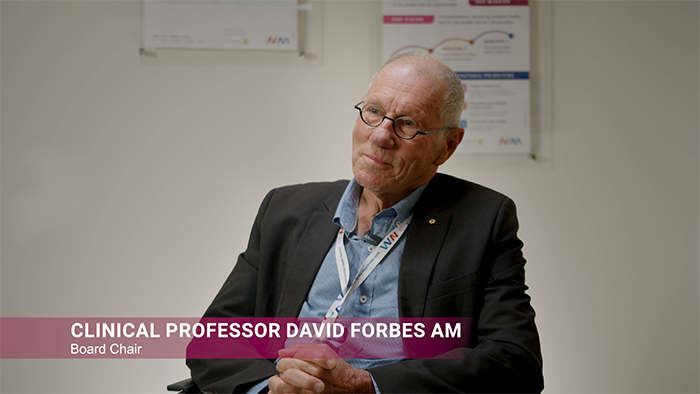 Professor Forbes speaks openly about the value of our outstanding staff and about NMHS being a values-based organisation to make us strong into the middle of the 21st century.
"I think respect is the core. Respect is required to deliver good care, but it also involves teamwork. Teamwork involves innovation and integrity," said Professor Forbes.
"It's very easy to see values as words on paper and nothing more.
"But for an organisation that is values based the respect is there, the care is better the integrity and innovation and teamwork are all there and it flows from the top through the whole organisation."
Watch the full interview here (external site) to hear more from our Board Chair.