New Modular Ward - Exciting Milestone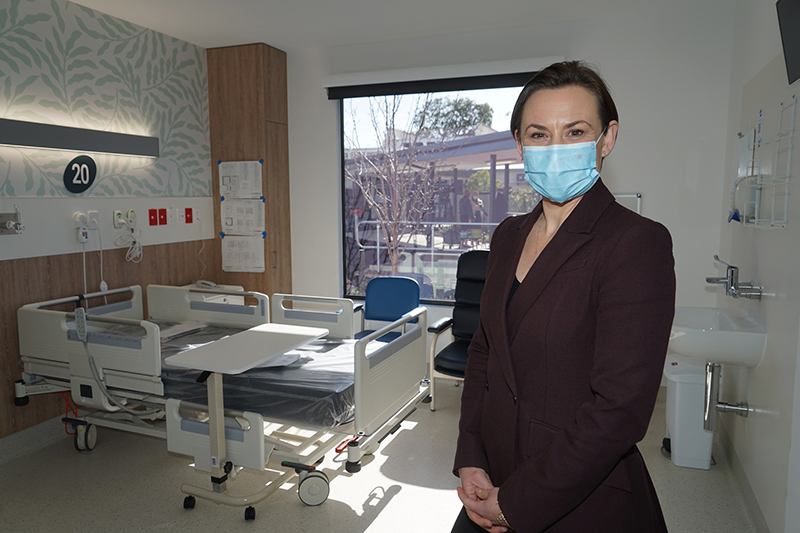 PHOTO CREDIT: WAMN News
We were delighted to welcome Minister for Health, Amber-Jade Sanderson this week to launch the first of four new modular wards for WA, at our Osborne Park Hospital.
The dedicated rehabilitation facility will contain both single and double patient rooms along with a gymnasium, therapy pod, dining room, staff offices and a reception.
The ward will officially open on 8 July having taken just over six months to construct and will be used for patients who require rehabilitation following an amputation.
The new ward is seamlessly connected to the existing hospital, and with winter well and truly upon us the additional hospital capacity was made possible by modular construction and a fast-tracked approvals process.