Midwife Niccola's career high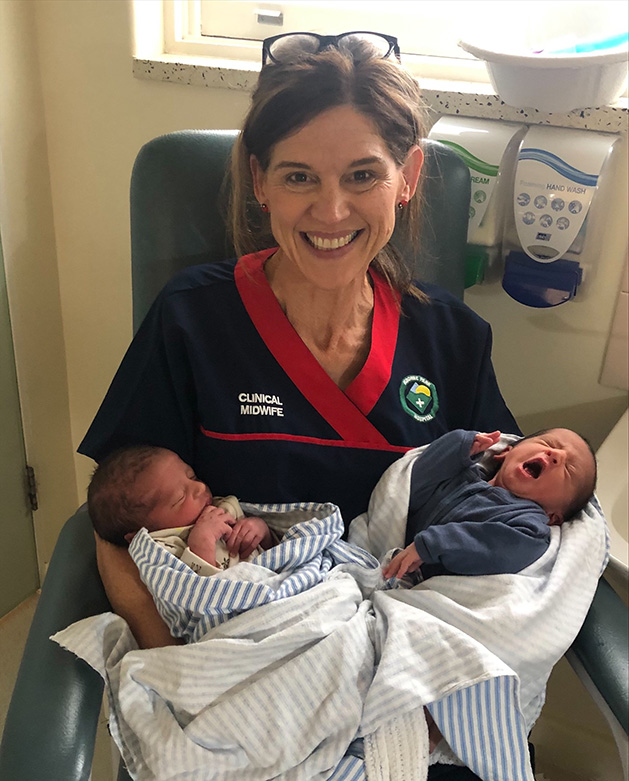 OPH midwife Niccola
When WNHS at OPH midwife Niccola recently provided wonderful continuity of care to a mum at Osborne Park Hospital she did so not realising that it would be the highlight of her career!
Mum Rishu was comfortable in her OPH surroundings. She attended OPH for her antenatal care and Niccola had met and cared for the family five or six times in the lead up to the birth. "I'd have worked another shift just to be here when those twins were born," she said.
Thankfully this story went as planned with labour progressing smoothly and full support provided by both midwifery and medical colleagues, Rishu's twin delivery was calm and beautiful.
"This was so special to me both personally and professionally as it was my first vaginal twin birth ever (in 21 years of midwifery) and with a patient I had created such a beautiful relationship with."
Congratulations to Niccola, Rishu and the team at OPH!